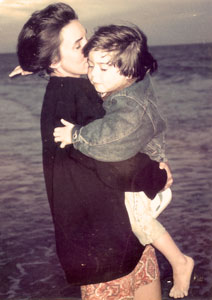 When I was younger there were words I used to express what I thought of things. Whatever was good was cool or groovy or far out. I never really used far out very often but I did use cool and groovy.
Now I still use cool when I think something is good and sometimes even resort to groovy. But the words used today I just can't seem to put my head around. In fact, I just don't like them. Words like awesome (unless said by Eddie Murphy in Bowfinger) or Bro or word. Or sayings like "It's all good." Awesome is probably my least favorite.
Everything is awesome from winning the lottery to coffee being on sale. That word is used too much for my liking. It is originally from the 16th-century meaning causing or inducing awe. It became popular in the 1980s referring to Frank Zappa's song Valley Girl. You know, surfer/Valley Girl type, a general positive adjective meaning anything from "good" to "incredibly amazing".
I guess that could also mean cool in a more modern way. I do hear the word cool used every now and then. But not half as much as awesome.
So why should it bother me so much and why do I feel a need to write about it? Well, maybe it's because I want the world to be a bit more how it use to be and not so much how it is now. I am definitely guilty of watching too much of the news and being on my computer more than I should.
I use to think a lot of information about things was a good thing, even cool, but now I'm not so sure. I know I need to be aware to be socially conscious but sometimes it seems overwhelming. There is too much to fix and it will never be done. Everywhere I turn there seems to be sadness and destruction. I find myself gravitating towards any romantic comedy or old musical I can find to help me escape from too much information about the world today.
I love watching CBS Sunday Morning for that reason. It seems to find a way to show all the good things in the world. Wonderful stories about everyday people and their kindness towards one another. Or the interview of an author or celebrity that is out of the ordinary and actually very informative in an inspirational way.
Maybe if I lived in a smaller city it wouldn't seem so in my face. But this is where my work is and my family. Expecting a grandson any day now is also probably the reason why I am questioning so many things. Ok, awesome may not be so bad….Lighten up Grandma.