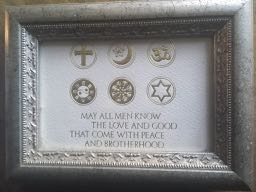 Seems I'm on a roll for touring countries. I am of Italian descent. I also have German and English in my blood but being raised by my mom whose family was from Italy I consider myself pretty much Italian.
Having a little time off the first of the year I was sucked into going on Ancestry.com. Hey, there was a sale and I figured why not? I sent in my spit in a bottle (very technical) and waited for the results. It came back as expected so decided to dig deeper into my mom's crazy-ass family.
My great grandmother came from a small town near Naples and came to this country at an early age. Even still she never really learned English well. My mom endearingly told me, according to her grandmother, sheets were shits. They were immigrants and very proud. My great grandfather dug ditches for a living and would put rocks in his lunchbox so no one would know he didn't have anything to eat. It seems so strange today in the world we live in. And yet it doesn't. I know people who have come to this country with nothing but with pride and sheer determination have made this place home.
I'm not much different from them even though I was born in this country. My mom was a cocktail waitress and we didn't have much money but she taught us that if we wanted to succeed it would have to come with hard work and determination. Turns out my ancestors were not what the commercials say your ancestors could be. I'm not related to George Wahington or a king. My ancestors were laborers, tailors and yes ditch diggers. But they were very proud and hard-working like my mom and like me.
We are all made up of so many patches of this worldly quilt and in going through my family tree I have a strong desire to go back to that small town in Italy and rediscover what my great-grandma left behind so many years ago. Tradition and oh yes, the food!