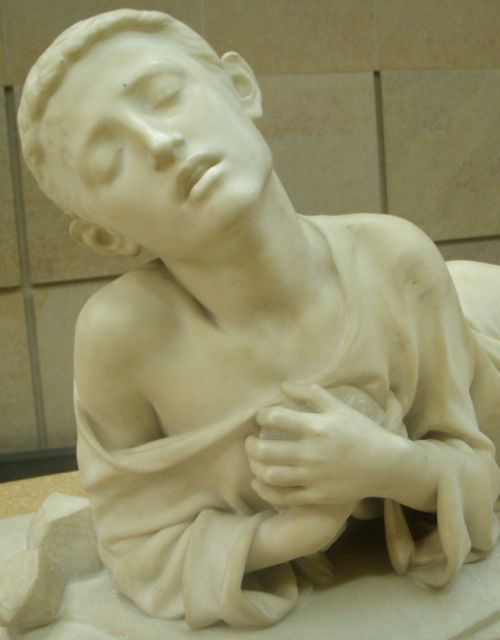 Many years ago, while in New York City, I took up sculpture. I enrolled in a Saturday class at the New School/Parsons School of Design. I was teaching a night course at the time at Parsons so the sculpture class was free for faculty. I have always had a love affair and great admiration for the classic sculptors especially Rodin. I have been to the museum many times and am overwhelmed with the amount of work this man has accomplished. There was no way he had time to sleep.
The time it takes me to do one small head I'm sure he could have done in a couple of hours and to perfection. I remember the feeling of relaxation sculpting brought me so I decided to enroll in sculpture class recently. Wow, have I changed. In my youth, I had no expectations of what I should know and how "good" I would be. The world was my oyster and I knew if my piece wasn't perfect I could chalk it up to youth.
But now, many years later, after being in the "professional" world for so long I am much harder on myself. I am judgemental and feel I should be automatically perfect. After all, I've been practicing my art for many, many years. "It should be second nature,"I tell myself. And then I struggle to not make the mouth look like a fish or the eyes look like they are two holes.
Part of me wants to walk away and say screw it. I don't need to do this. But the other part (the defiant part) tells me to keep at it. After all, when the weekend is done, no one will see the piece but me. But it's not about the sculpture. It's about me not being able to finish something that is up to my standards.
What this diatribe all means is that I don't have the patience to take the time to learn again what I knew so many years ago. I am a makeup artist by trade not a sculpter. And each skill I try to do needs time and practice to discover what works and what doesn't. I'm sure Rodin didn't create a masterpiece first time out of the box. But he was a genius so maybe the second time!
Regardless, that doesn't give me the excuse to continue not to sculpt. Each time I get a bit better and the lessons I learned years ago are coming back to me. The thrill and love of sculpting is also coming back to me. And that is what is important when moving on in life. Find the things to rediscover that use to give you joy before you had to worry about making a living. Rediscover the beauty of taking as long as you like to do what brings you pleasure. And when that mouth finally looks the way you want it to or the eyes are beautiful and telling then you know you have accomplished what we seem to want out of life. Satisfaction, joy and love.