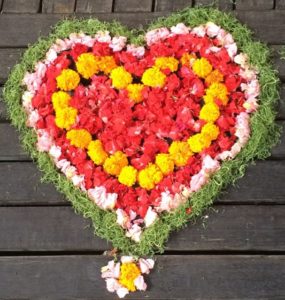 I have been rather lax in writing on my given day of Saturday or Sunday for reasons I can't quite explain.  Maybe it was because sometimes I feel like I am invading people's email by my posts.
We receive so many emails about any number of things from requesting services to information both useful and useless so I feel sometimes my posts seem like an invasion of one's privacy.  But today I received the loveliest email telling me how much they enjoyed my writing.  It truly made my day.  I am still smiling from the beautiful message I received telling me how they look forward to my posts.  I have previously received encouraging, loving emails and have always wanted to say thank you for taking the time to be a part of my life.
We are so quick to judge ourselves for not believing that maybe we can step out of our comfort zone and do something that has nothing to do with our "profession".  That is how I feel about my writing.  I ask myself how could anyone find what I have to say interesting or important much less wondering whether or not I sound coherent or just plain rambling?
There are posts that are better than others but when I go back and read them I realize I am truly coming from my heart.  Sometimes it's easier to express than others but I try to do my best.  I always try to do my best.  When I don't, I disappoint myself.  And then the doubt sets in and I feel as though I am fooling myself in believing any of this matters.
But if I step back and look at how it helps me collect my scattered thoughts and try to find my way in this crazy world it doesn't matter if it's perfect.  If it touches just one person in the sea of the emails I send out then that makes me very happy.  I guess that's why I continue to write.  It makes me happy.  It fills a void in me that my "profession" doesn't.  It is personal and heartfelt and gives me the independence and freedom that a "job" can't.  I am my own captain and I am on my own voyage.  I just want to say thank you to all of you who choose to come with me.  Welcome aboard!