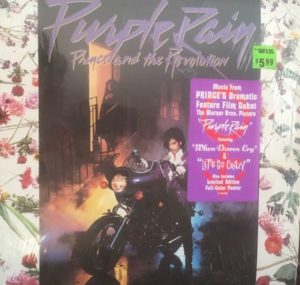 I know, I know it's been awhile since I've written and it's taken the passing of Prince to make me sit down at the computer and write.  He had that way with people.  When all seemed to be too much his genius and his talent made you realize that anything was and is possible.  I could go on about how we never know when we will be called to wherever that is we are going but today I have been hit hard by the passing of Prince.
I was working in Freeport, Bahamas on a film and had the drive to work out every morning before going to set.  My calls were early but I would get up and take a bus to the casino in the wee hours where the gym was located.  I would climb on the bike and put on my walkman (yep a walkman) and headphones and listen to Prince.  Every single song he sang.  Purple Rain, When Doves Cry, Sign O the Times, Rollin, Diamonds and Pearls; the list goes on and on.
I would go to work singing his songs and it made the day better.  It just did.  That and having Alexander at age 7 with me.  He would help with craft service and at lunch go snorkeling with the locals.  Held a blow fish and a lobster.  At age 7.  He carried around his laminated fish cards so he would be able to name what he saw.  Including the four foot barracuda he caught while on the fishing boat with his dad.
Those were sweet, crazy and unpredictable times.  It's the only time I was almost in a hurricane.  Alexander and I  taped the windows trying to prevent them from blowing out.   The winds were strong but thank God it slipped by with little damage.
But not Prince.  He was a hurricane every time he performed.  And that was a good thing.  I was lucky enough to see him live and even though I was in the nose bleed seats I felt I was up on stage with him.  He moved parts I didn't even know existed.  He made you feel sexy, wild and free.  Even now, so many years later, when Prince is playing I have to dance.  Can't help it.  Just have to.
So I say, thank you Prince.  There are very few artists that moved me like Prince.  James Brown, Michael Jackson, Ray Charles, Ella Fitzgerald, Frank Sinatra.  I know, a strange eclectic  mix.  But they were all great.
There is a silence in me right now.  A moment of reflection.  This is what it sounds like when doves cry.