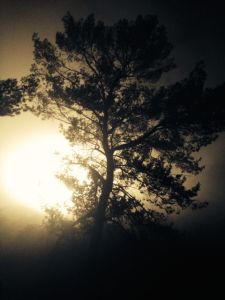 I have to admit recently I have been struggling with my life and what I am planning to do.  I have gotten to an age where I have done one thing for a long time.  I am grateful for the places it has taken me and the opportunity to be creative.  It's been a great way to make a very nice living.
I am looking for another outlet to keep me motivated and excited which will not replace the work I am doing but enhance it.  There's only so many conversations you can have about the "business" and all the changes it is going through.  It is definitely not like it use to be in the way that it seemed more of a community.  I don't think it is just in my business.  I think it is the world in general. A lot of times the conversations on sets are about the tax incentives and when or if the jobs will  come back to California.  People are hoping that this new bill will give California a chance to claim some of it's glory and jobs back.
In recent years a lot of the business has gone to other locations leaving many people here out of work.  I don't know if it's because I have been in the business a long time but it seems many people are panicking over their future.  I have also heard conversations that seem identical to mine in other professions.  I notice there are more small businesses trying to make their way among the big world of  conglomerates.  Their worries are very much like my own. There are countless articles about how someone started in their kitchen and now own 15 restaurants.  Is it possible?  Absolutely.  Is it possible for everyone?  I don't think so.  The articles don't go into how many countless hours went into being so successful.  And that success is based mostly on how much  money has been made.  We can talk about passion and freedom and blah, blah, blah.  But that freedom is a lot of times not so free.  I now think my freedom is about how much time is really mine.
I was driving to work the other day through a park.  I was listening to beautiful music on the radio and the sun was streaming through the trees.  For the moment I was incredibly happy. I actually started to cry at the beauty.  Before I would have thought that silly.  But now those times are so fleeting that I was happy for the release.  If only for that brief moment.  I wanted to continue my drive but arrived at my destination and I was back in work mode.
My head starts to spin when I look at all of the businesses and ideas and articles about making it on your own.  I did have a small business on the side and it sucked the life right out of me.  It also hurt me in many other ways that were much more personal and long lasting.  It is very hard for me to trust like I did in the past but I'm working on getting back to basics.  And this is where transparency becomes so important to me.
I don't think it is voicing my opinion on every topic but I do believe it is being more transparent with what I want out of life NOW.  I need to try to stifle the voice in my head that tells me I have to always keep busy.   Which in my mind is to work and make money to support my way of life.
If I am really transparent with myself,  I need to look at the fact that I am restless and down right confused.  Basically, I'm scared.  I'm scared for those days when I will have the time to enjoy the beauty of that park but will be too tired or not healthy enough because I have pushed too much.
Bali is going to be wonderful, eye opening and challenging for my mind and my spirit. I have refused work for the month of November which is difficult for me as work has always been my security.   Let's hope some or even all becomes crystal clear what my next move will be in this sometimes not so transparent world.