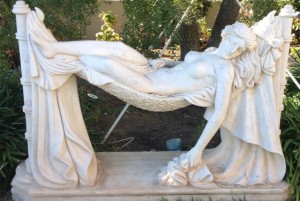 I just got a Fitbit to measure and count my sleep, steps, heart rate, calories and stairs climbed.  God I'm exhausted.  I discovered I only had 3 hours and 36 minutes of sleep last night. And I didn't even have to go to work.
Not quite sure what or whom to blame.   Hormones, stress, too much to do and too little time; the list is endless.
So why do I put myself through it?  Why do I have to feel a need to have a band around my wrist to let me know it's too much?  When am I going to finally settle down and take a breath?  A creature of habit I suppose.  That large wheel that I somehow have gotten myself into and just keep running and running.
Sleeping is one thing but resting is another.  The band can't tell me whether my body is resting.  That is a state that I would like to achieve even when I am in the thick of things.  To take that breath and put my mind and myself at rest.
I am diligent about taking my vitamins and try to eat right (although I am a terrible coffee whore).  I like my four ounces of red wine even when I'm working nights.  Don't have more than four ounces but it does rest well with me after a long day.
Living moment to moment would definitely help me rest and I am working on not getting caught up in the "what if" syndrome.  Sometimes my mind is more gentle to me  than what actually happens.
So  let me stop and really rest.  "The resting place of the mind is in the heart."  Unknown