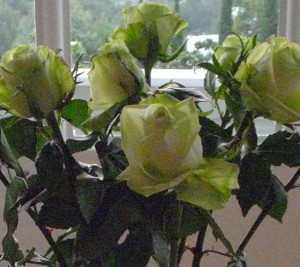 In this new year I thought about reflecting what has happened to me and the world.  I thought about how my life had changed and how the world has changed as I know it.  I wish that things were different in the way we treat each other and in the importance of how living a peaceful and loving life is what this world is looking for right now.
I am trying not to dwell in the past and focus on what I can do for this year as I move forward.  I would like to focus on one word to define how I would like to be this next year.  I thought about a lot of different words but one kept coming back…patience.  It's a hard one for me.  I am impatience with life, career, the traffic, other people and most of all, me.
I always feel like I'm running a race against time to do everything I want to do in this lifetime.  I read all the self help books about making more of your time. Write a journal about what I am going to do and how my intentions will be different this year.  But then I get impatient when things don't unfold at my pace.  Which, by the way, the pace I put on myself and others can be ridiculous.
I am always trying to squeeze every last ounce of time out of the day to do all of the things I would like to do.  Meditate, yoga, write, garden, read, museums, films.  Oh and by the way, squeeze in working to pay the bills.  Aw, but something just struck me.  I said squeeze in working instead of adding that to my list of things I would like to do.  Maybe the problem is that I am impatient with myself because I have let my work turn into work instead of making that part of my list.  Maybe I need to incorporate what I see as pleasure with things I see as work.
I can make it my priority to realize that pleasure is just as important as work. Not as easy as it sounds.  It may not lead to paying the bills but it will make paying the bills a whole lot more pleasant.  I guess another word in all of this would be simplicity.  I know I said I would just choose one word.  But simplicity is vital in keeping clear what I need to make a difference this year.   If I keep things simple it will help me not to be so impatient if it didn't work out the way I thought it should.  Stop and smell the roses.  Just be patient enough to wait for them to blossom.